Jury Members
Croatian Programme – Feature Film Jury Members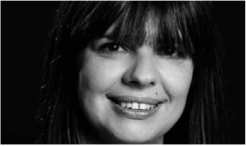 Amra Bakšić Čamo received a degree in Comparative Literature in 1996. She is one of the founders of SCCA/pro.ba, independent film, video and TV production from Sarajevo. She has produced and co-produced a number of award-winning films. An Episode in the Life of an Iron Picker by Danis Tanović won the Jury Grand Prix and the Silver Bear for Best Actor at the 2013 Berlinale. For 11 years, she has been the head of the CineLink, regional co-production market and project development project of the Sarajevo Film Festival. She is a member of ACE and EAVE networks and an EFA member. Amra is working as a lecturer at the Academy of Performing Arts in Sarajevo, Production Department.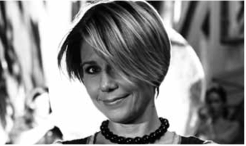 Nataša Dorčić (1968, Rijeka) received a degree in Acting from the Zagreb Academy of Dramatic Art in 1998. She has played in a number of Croatian films and theatre productions. She received the Rector's Award for her role in the exam play The Brothers Karamazov (1994), the Grand Golden Arena for Best Actress in a Leading Role in the film Recognition by Snježana Tribuson (1996) and the Golden Arena for the role in the film I Have to Sleep, My Angel by Dejan Aćimović (2007). Leading roles in films: Myrtha Learns Statistics by Goran Dukić (1991), Mondo Bobo by Goran Rušinović (1997), Just Between Us by Rajko Grlić (2010), The show must go on by Nevio Marasović (2010).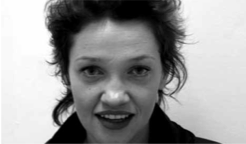 Ivana Fumić (1976, Vukovar) graduated from the Academy of Dramatic Arts in Zagreb, where she studied Film and Television Editing. Her debut as a feature film editor was on Mondo Bobo by Goran Rušinović, which won the Golden Arena for film editing at the 1997 Pula Film Festival. She has edited 11 feature films to date, among them Happy Child (dir. Igor Mirković, 2003), What is a Man Without a Moustache (dir. Hrvoje Hribar, 2005), A Stranger (dir. Bobo Jelčić, 2013).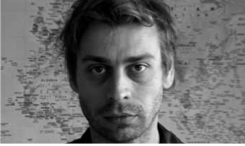 Antonio Nuić (1977, Sarajevo) received a degree in Film and Television Directing from the Zagreb Academy of Dramatic Art. His full-length debut All for Free earned him the Grand Golden Arena, the Golden Arena for Best Director, Best Screenplay and Best Actress in a Supporting Role as well as the Audience Award and the Heart of Sarajevo Award for Best Actor in a Leading Role. His film Donkey (2009) won the Golden Arena for Best Screenplay, Best Cinematography, Best Score and the Oktavijan Award at the Pula Film Festival as well as the best film prize at the
Palm Springs Festival. The film was presented at the festival in Rotterdam as well. He is currently making his new film Life is Like a Trumpet. He wrote the screenplays for all his films.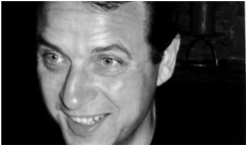 Nick Holdsworth (1961, Hemel Hempstead, UK) is a British freelance film critic and journalist. He is a foreign correspondent for Russia & Eastern Europe, covering the region for The Times Higher Education Supplement, the Sunday Telegraph, Variety, The Hollywood Reporter. He is an expert on the contemporary cinema of the former Eastern Bloc. He wrote several books about Russia, and wrote the script and directed a documentary film The Kyrgyz Ice-Cream Seller,
Training for Change in Central Asia (2009).
International Programme – Feature Film Jury Members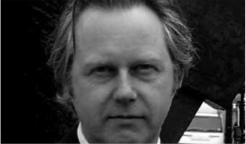 Leo Barraclough is senior international correspondent for Hollywood magazine Variety, where he has worked for the past 10 years. He writes about the film and TV biz in the UK, Germany, and Eastern and Central Europe. Before joining Variety, he was managing editor at Screen International, and deputy editor at Moving Pictures International.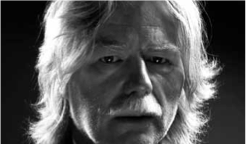 Fridrik Thor Fridriksson (1954, Reykjavík) started his carrier in the early 1980s. In 1987, he founded the production company The Icelandic Film Corporation. As a director, Fridriksson gained international recognition with his second feature Children of Nature (1991), which was nominated for an Oscar as Best Foreign Language Film. This year the Pula Film Festival presents a retrospective of his films selected from almost twenty features he has directed: Rock in Reykjavik (1982), Children of Nature (1991), Devil's Island (1996), Angels of the Universe (2000), Falcons (2002).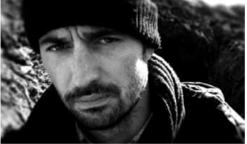 Stanislav Tomić (1972.) graduated in Film and TV Directing from the Zagreb Academy of Dramatic Art. His short fiction film Promašaj (2001) won the Jelena Rajković Award at the Days of Croatian Film. He directed a one-hour fiction film Father (2005), after which he made a few TV series, including Good Intentions. In 2011, he directed his first feature-length fiction film, the wartime drama Josef. Stanislav made more than 40 documentary films, including Ship Builder (2007), Delta (2006) and Crystal Night (2005). In the late 1990s, together with Dalibor Matanić and Tomislav Rukavina, he co-directed documentary films Metropolis (1998), BAG (1999) and Good Luck! (1999).