Monday | 21. July. 2014
PULA CONVERSATIONS: Silvije Petranović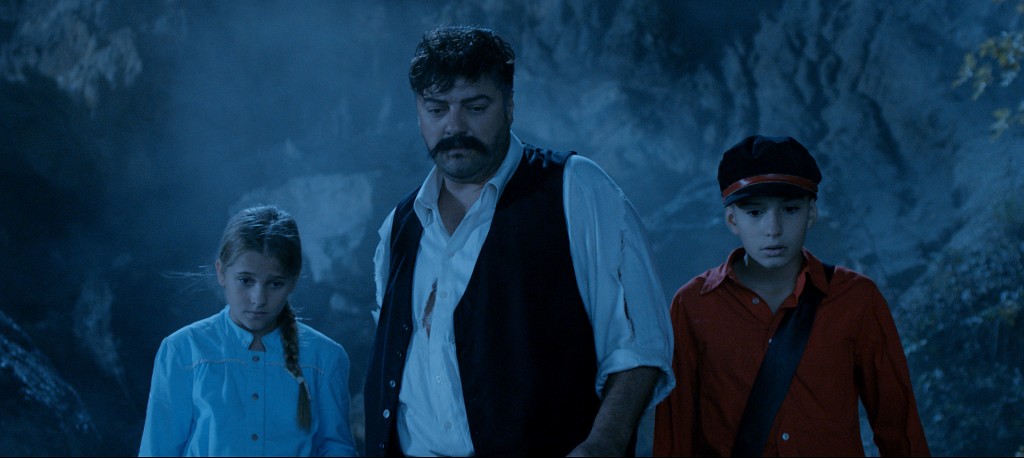 Silvije Petranović, director, screenwriter and co-producer of the feature-length film The Brave Adventures of a Little Shoemaker
Could you briefly present the film.
I always wanted to make a children's film that would also appeal to adults. Of course, what first comes to mind is Roman Polanski's Oliver Twist or Ang Lee's Life of Pi. Great Branko Bauer wanted to shoot Apprentice Lapitch too. I was always drawn towards complex projects. In addition, as Apprentice Lapitch involves costumes, no matter where you move it on your timeline, and as we were taught at the Academy that it is hard to work with children and animals, and, moreover, Lapitch is also a road movie, a picaresque story, it was hard to resist the challenge. Men always strive to do the impossible or the difficult. I find those huge limitations very stimulating, but my biggest stimulus is the mere idea of the novel: 'The good you do, comes back to you.' I think I found that idea the most important.
How did you come up with the idea to start working on Lapitch?
As I myself am a parent and I have children, there is always the routine of reading your kids bedtime stories or inventing a story of your own. I read Apprentice Lapitch to my daughters. When you do it a sufficient number of times, that virus infects you. The first Japanese edition of Lapitch was financed by a Japanese grandpa who read his grandson Apprentice Lapitch every night, translating it from Esperanto. Once he grew tired of it, he commissioned a Japanese edition for all the children in Japan. So, either consciously or unconsciously, you thing about the literary basis. Moreover, my mother was a teacher so I often listened to her and her approach to lower school children.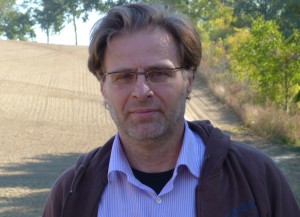 Were you expecting to achieve such success with the audience in Croatia? Was the film distributed to foreign markets?
I know it sounds pretentious but when we received the first piece of the film, it was clear to me that we were going to have a hit children's film. Of course, I didn't think about numbers so when we exceeded 140 000 spectators – which is incredible in Croatia – it only proved that the several years of hard work and meticulousness of performance were worth it. The film has a Canadian distributor and we want to make a dubbed version in English.
Your Lapitch is very well laid out, with classical cutting and a steady tempo. Some commentators thought that approach was very old fashioned but the results have shown that the 'old-fashionedness' is appropriate for a child's perception, the audience the film is primarily intended for.
Yes, my main goal was the framework of the literary basis. An older colleague of mine called me after the premiere and told me: 'You get children and their psychology.' It took me precisely several years and ten versions of the screenplay to eliminate all the traps of my ego. I wanted to address children and I think I succeeded. The slow pace and the classics work – if your topic pushes you towards that, then there are no exhibitions but I had the opportunity to develop myself within this canon. I make very different films but I think that poetic note comes to the surface somewhere. The Society of Jesus was a film on a touch. That was a very bold film adventure from the seventeenth century. But that poetic note appears in Lapitch too.
Your decision to place a story of a poor apprentice from the beginning of the twentieth century inside the framework of a fairytale-like, almost surreal visual style was interesting.
Apprentice Lapitch is a fairytale-like story about love. I told it my way. Of course it could have been made in different ways, but I chose mine. We made fireflies – Gita is that surreal firefly on Hlapić's hand, Gita whom the Black Man calls 'you little hopper' is the grasshopper that jumps onto Lapitch's face. Children asked us whether we shot that grasshopper by chance, but it was carefully designed by a visual effects team on the film. I think there are subtle subconscious elements that need not be rationalize because they work from the background, they are visually strong. I had an opportunity to create a world between reality and dream.
Apprentice Lapitch is an urban story, The Lone Wolf is set in the country and in Train in the Snow children travel from the country to the town. Apprentice Lapitch is set in a town, the Master has his workshop in a town. Apprentice schools were never established in the country. So Lapitch goes from a town, through a village to another town and then goes back to the town. He is a poor orphan. He was an apprentice and he was not a ragged fellow or a vagrant child like all other apprentices in those days. Moreover, he is very stylish, due to the effort made by Ivana Brlić-Mažuranić: red shirt, new green pants, new shiny boots, new shiny strip on the cap… Strong colours in a story spanning six nights and seven days.
Where did you shoot? When? How long?
The shooting lasted for about two and a half months. As Lapitch originates from Slavonia, just like me, it was logical to spread the film between those two big cities, Zagreb and Osijek, through Slavonia and Baranja, the region I know very well, the dialect I know very well.
I spent two years looking for locations. Everything is authentic: Lekenik, Karlovac, Odransko polje, Plešivica Mountain, Lučelnica, Zagreb, Osijek, Baranja… Except, of course, the house with a blue star I'm so proud of. Art director Ivo Hušnjak made it so meticulously that neither the crew realized that the house and the barn were made for the purposes of the film, at Crna Mlaka. Of course, we tore everything down later. Unfortunately, Apprentice Lapitch is the last film by a great film worker, prop man Željko Luter, who planted a real garden around the house with the blue star, with paprika, tomatoes and flowers. Those details are subconscious elements that you are not aware of while watching the film but they signal you from the background that you can accept everything you see.
As you said it, one learns at the Academy that it is hard to work with animals. There is a whole array of animals in Lapitch.
It is always unpredictable yet interesting to work with animals. Horses, many different horses and their doubles on new locations, a Tornjak dog, parrot Lujo, donkey Belmoreto that came from Istria, cows, geese, a ball python, mice, the servant's cat – they represent a nice bunch of animals experiencing many adventures so when you reach the end, you are amazed at what you got yourself into.
The cat that jumps into the servant's wash-basin was filmed in Sisak. The cat that was with us in Zagreb wandered off to Pisarovina in the meantime so that day we didn't have a cat in Sisak where we were supposed to shoot the cat against a green background. Then Kristijan Mršić, who masterly handled all the effects on the film, found that greedy black cat that was scrounging for food around tables in the restaurant's garden. And that's how that unnamed cat was made immortal in the famous scene with the wash-basin. Everything turned out great in the end: two cats shot in two towns in the same scene.
What do you think of the idea to place feature-length and documentary films as well as minority productions in the same competition at this year's Pula?
Big nations have large-scale world festivals. We have a huge, magnificent Pula Arena and a big regional tradition of Yugoslav film. Something this magnificent doesn't exist anywhere and they even wanted to abolish the Pula fest! Pula had a great potential of becoming the biggest regional and even more so Mediterranean festival – when we had to be smart, we missed our chance and others jumped on the train, for example Sarajevo with its modest infrastructure. I think we shouldn't give up on that, on Pula as a regional and Mediterranean festival of the list B FIAPF. This has to be initiated by the Ministry of Culture but also by the City of Pula. It doesn't take much to make a project of good quality!
Janko Heidl