Events overview according to :
Music program
Music program
Arena (Main entrance)
Music program
Last year, the City of Pula Wind Orchestra celebrated its twentieth anniversary. The orchestra is an inseparable part of the life of its hometown. Under the professional guidance of conductors Ante Dobronić and Branko Okmaca, it gathers musicians of all generations who will welcome you on the opening night at the entrance of the Arena with a selection of film music.
Saturday, 19. July in 22:30, Circolo

DJ Dogmatic

More

After the traditional fireworks display on the opening night in the Arena, DJ Dogmatic, the frontmen of Dogma, a band from Pula, will entertain you with eighties and nineties hits, dance disco and funk combinations that will convince you that you are the king of the dance floor.

Sunday, 20. July in 23:30, Circolo

Gustafi Presenting Veterinarians

More

Behind the name Veterinarians hides the same crazy team that was popular in Istria at the beginning of the nineties named Gustafi. Although they had been gradually leaving the boat for one reason or another, in 2013 they reunited. Vlado Maružin, Rusmin Obić, Alen Peruško, Davor Milovan Bili and Dido Dragosavac, alongside Edi and Čedu, are riding again.

Monday, 21. July in 23:30, Circolo

Cinkuši

More

The representatives of the Croatian ethno movement, they simultaneously constitute an original part of international folk-punk and folk-rock scene. Their performances are characterized by humour, self-irony and incredible casualness that can rarely be seen in bands from this region.

Tuesday, 22. July in 23:30, Circolo

Zion Train Sound System

More

With over 20 years on the scene, the world dub & dance attraction Zion Train became part of a group of well-known and favourite performers in Pula thanks to their long-term collaboration with the Seasplash festival. On this occasion we will hear a soundsystem show imbued with live dub virtuosities by Neil Perch and vocals of DubDadda as MC.

Wednesday, 23. July in 23:30, Circolo

Vlatko Stefanovski & Vasko Atanasovski

More

The encounter of two music legends accompanied by Jošt Drašler on contrabass and Marjan Stanić on drums creates charming and passionate music by engaging Slovenian and Macedonian folk music. Brilliant virtuosity and unique energy will ensure great memories of Wednesday, July 23, 2014.

Thursday, 24. July in 23:30, Circolo

Blagdan band

More

Headed by charismatic Zoran Prodanović (Let3), Blagdan band is made up of Vava Simcich (Laufer), Alen Tibljaš Vavin (Laufer), Sandro Bastiančić (En Face) and Miro Vidović (En Face) performing their own arrangements of hits by their favourite musicians in a unique manner (Iggy Pop, Clash, Sex Pistols, Ramones). If, by some miracle, you still haven't heard this band, you must do it now… And feel free to dance.

Friday, 25. July in 23:30, Circolo

DJ Funkmaster a.k.a. Tricky D

More

Tricky D, one of the first Berlin-based underground jungle DJs and activists originating from Pula, has been a break beat ambassador since early nineties. He has performed as a DJ in a majority of European countries, in Jamaica, Mexico and Columbia, where he was also active leading various workshops in the ghettoes of Bogota. At the 61st Pula he will play funk, soul and rare grooves.

Saturday, 26. July in 23:30, Circolo

DJ Mario Kovač

More

For several decades, DJ Mario Kovač has been entertaining and making people want to dance at different dance parties and festivals across the region. His mish-mash combinations of different music styles freak out and make the audience crazy so it comes as no surprise that Mulder and Scully had him in mind when they coined the legendary phrase: 'Expect the unexpected!'
Saturday, 26. July in 23:30, Forum

Neno Belan & Fiumens

More

Their appeal relies on the retro sound of Belan's red Gretsch guitar, multiple vocals and the topics of love and nostalgia and the Mediterranean, creating a unique homemade mainstream expression that many have righteously dubbed 'the Belan-styled pop', placing Belan at the very top of the ladder of prestigious authors and performers that have emerged in this region in the last two decades.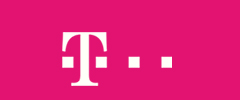 Partner festivala.