Thursday | 24. July. 2014
CINEMANIAC / TO THINK FILM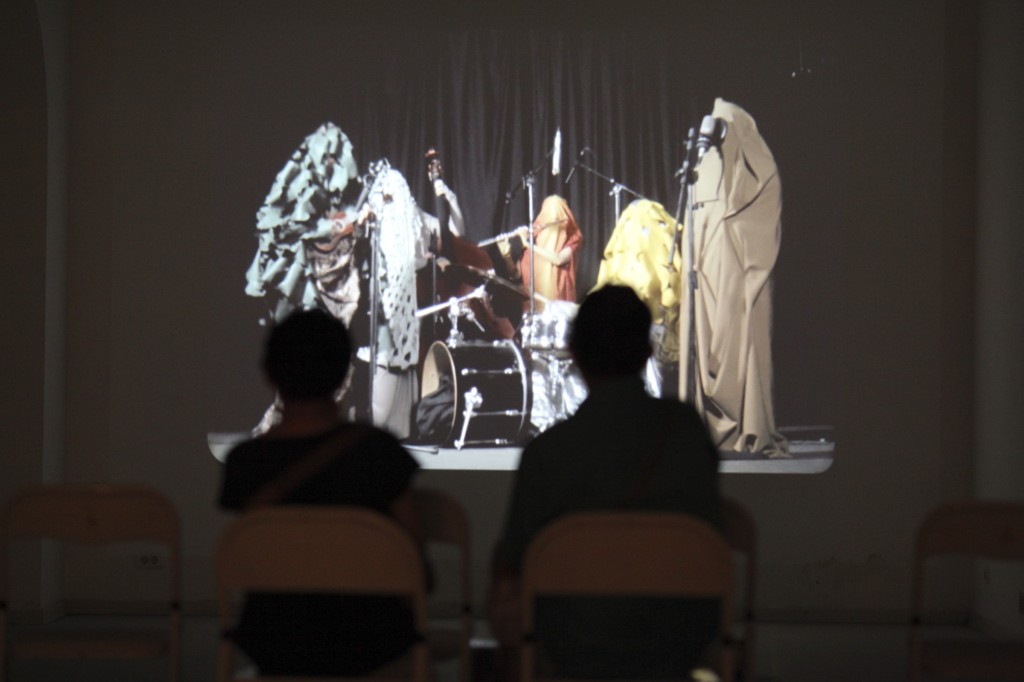 Boško Buha – experimental film hero
Alongside feature-length and documentary films, a wide array of this year's Pula Film Festival's principal and sidebar programmes includes a few recent experimental films as well as the so-called extended films. This is all part of the already traditional research platform Cinemaniac/To Think Film that has been taking place since 2002 at the MMC Luka galleries in the form of exhibitions.
The exhibition shows works created at the crossroads of different media and periods and this year's Cinemaniac/To Think Film, envisaged as a permanent research, presents 'paper films', 'films without film', immovable and movable art works formed or envisaged with strong references to the seventh art moving images.
From 20 July to 6 August, the walls of the MMC Luka are featuring neo-avantgarde decompositional photo collages by Antun Motika , the fragmentary collage-sketch narrative 'Imagine a Moving Image' by Marko Tadić, and the sequentially structured series of photographs 'Without Title' by Ana Petrović. Visitors can also turn the pages of art books by Tadić and Petrović.
In addition, the found footage collage film 'All Catacombs Are Grey' by Dalibor Barić and the transfigurative experimental work 'Liquid Paper' by German artist Michel Klofkorn are being presented digitally, without sound.
In the MMC Luka screening room, at the bottom of the gallery, as of July 26, visitors can see the programme 'Artists' Cinema – New Narrations' presenting ten short experimental films by Damir Očka (Spring, 2012), Zlatko Kopljar (K17, 2012), David Maljković (Lost Memories from These Days, 2006), Dan Oki (Post festum, 2012), Ana Hušman (Postcards, 2013), Marko Tadić (Borne By the Birds, 2013), Renata Poljak (Staging Actors, Staging Beliefs, 2011), Ana Bilankov (In War and Revolution, 2011), Matija Debeljuh (Steel City, 2014) and Igor Grubić (Angels with Dirty Faces, 2014).
Among works created in the sphere where contemporary art and cinema meet, on the slippery terrain of moving images that does not offer fixed definitions, there are some very communicative achievements such as Ana Hušman's witty Postcards, the touching story about the disappearance of unwelcome books In War and Revolution by Ana Bilankov, the animated documentary feature Borne by the Birds by Marko Tadić or Renata Poljak's Staging Actors, Staging Beliefs that pastes parts of Branko Bauer's Yugoslav war film Boško Buha (1978) with a fictitious interview with actor Ivan Kojundžić who played the little partisan hero as a boy.
The somewhat modified Artists' Cinema programme will be shown in the real cinema-like environment at the Valli Cinema on Thursday at 19:00 when visitors will be able to see: A. D. A. M. by Vladislav Knežević, Spring by Damir Očka, K17 by Zlatko Kopljar, Lost Memories from These Days by David Maljković, Postcards by Ana Hušman and Post festum by Dan Oki. Dan Oki's Post festum is in fact an excerpt from his last year's feature-length film The Farewell.