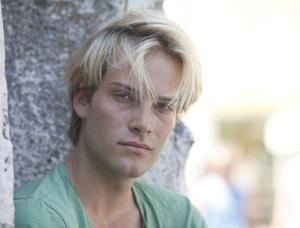 French actor Andy Gillet, one of the international guests of this year's Pula Film Festival where he presented himself with the short film
Vieillesse ennemie,
is a charming interlocutor and a photogenic young man so it comes as no surprise that he worked as a successful fashion model for some time in addition to acting. His most acclaimed performrmance is the one in Eric Rohmer's last film
The Romance of Astrea and Celadon.
Here you can find the whole
interview with Andy Gillet
made during his stay in Pula.